So, during all my free time this last week not spent watching Supernatural, I was drawing, and I was drawing this: that most amusing of things--fanart from fanfiction. The story in question is the insanely awesome Runaways by the equally insanely awesome
selenak, so of course you must go read it if you haven't already; the art itself contains no spoilers for the story beyond the first chapter. So here we go.
Preview: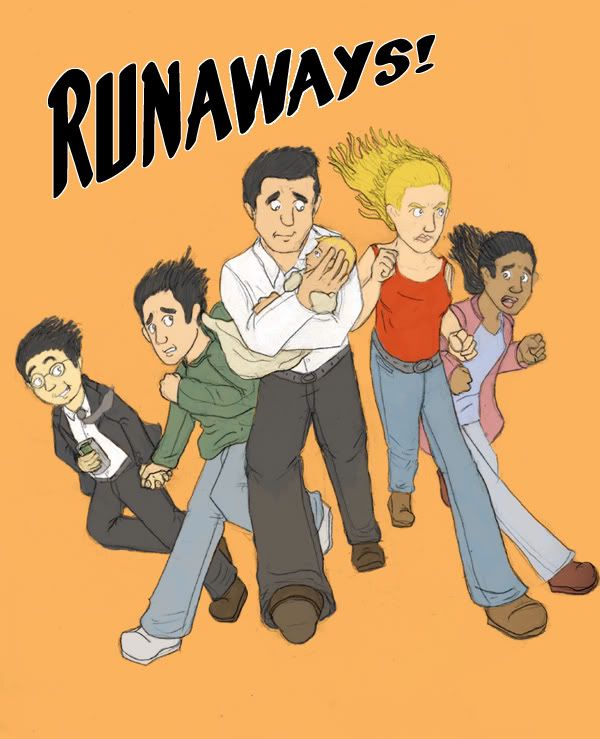 Now that it's done, of course, I realize that I probably should have checked the fic itself for any indication as to what clothes they were wearing, and I'm pretty sure Nathan's hair is actually supposed to be a crewcut--but hey. Such is life.